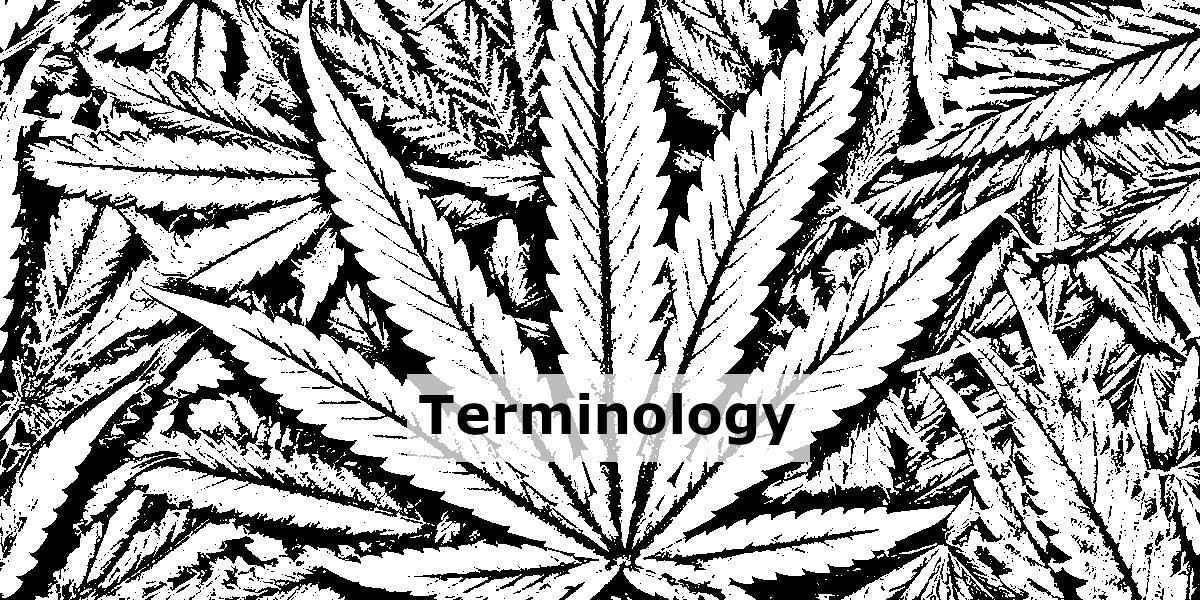 Key Hemp Industry Terms Defined
Whether you new to the industry and not sure about some of the terminology or a seasoned veteran and simply need a quick refresher, commonly used industry terms are defined below.
Colas are a collection of small flowers growing tightly packed together along the stems of your hemp plant. The main or apical colas are located at the very top of the branches, and this is where cannabinoid concentrations are at their highest. Main colas are usually picked for sampling to determine potential concentrations and compliance of cannabinoids. Some varieties produce a few large and densely packed colas, while others produce a higher abundance of small colas throughout the plant. Growth and distribution of colas on your hemp plant is a result of proper care and plant genetics.
Trichomes are small hair-like growths covering the flower, they are made of resin glands and produce the highest concentrations of cannabinoids on the plant. The strongest terpene expression and the sticky, resinous quality of the flower comes from these glands. They are thought to be produced by the plant as a protective physical barrier to pests and/or damaging UVB rays.
There are many different methods for using the beneficial components of your hemp plant. One method is processing the cannabinoids and terpenes through oil extraction, either CO2 extraction or solvent extraction. Often, this processing method involves the use of all above ground plant materials, also known as biomass so larger plants are generally the best option for extraction.  Extraction brings all chemical compounds out of the plant to produce a very high concentration of cannabinoids.
A node is where a new leaf forms off the side of the stalk or branch. In this area is where new growth can be produced. Either a new branch or a new flower bud will form from the node. For flowering hemp, more nodes with sufficient access to light equals more flowers. Not necessarily a higher yield. Different strategies can be used, either maximize flower sites, or maximize flower size with fewer flowers.
The internode is the space between the nodes. This distance varies by variety and by light accessibility. Internode length contributes to whether the plant will be tall and leggy or short and compact. This can be affected by light availability, plants stretch and grow longer internodes if they are being shaded out or light availability is otherwise low.
Topping refers to the practice of removing the top one or two nodes of a plant. The top of the plant or "apical meristem" produces growth regulating hormones that allow it to grow and develop more than any other part of the plant. By removing this part of the plant, this "apical dominance" is halted and other nodes further down on the plant are able to increase production as well. This leads to a plant with a strong and reliable branching structure that is capable of yielding several large colas at the top of the plant rather than just one main cola.
The Certificate of Analysis confirms potential levels of cannabinoids and sometimes terpenes present in your plant. A COA can represent cannabinoid levels in the flower specifically, leaves and stems, or a combination of both depending on what is sampled. You should always review a variety's COA before purchasing as a product to grow or use.
There are currently upwards of 120 known cannabinoids produced by the cannabis plant and some plants produces small amounts of many of these. While it may not affect the end use of your product, concentrations of these other cannabinoids can show up on the COA as well.
Terpenes are aromatic compounds produced by many plants, but we'll focus on those present in cannabis. For some, their biological purpose is to deter or attract certain insects to the plant. Terpenes are thought to have their own beneficial effects on human physiology and to contribute to the body's experience of cannabinoids. They will be produced in different amounts depending on plant genetics and environmental conditions.
The most significant distinguishing factor (as far as legislation goes) between different types of cannabis is the amount of THC in the plant. Cannabis sativa L. comprises both hemp with below 0.3% THC, and marijuana with above 0.3% THC. Hundreds of lines known as strains, cultivars, or "varieties" have been bred to produce specific cannabinoids at specific amounts (for THC, above or below 0.3%.) To qualify as Industrial hemp, the plant must test below 0.3%. And this is where it gets confusing… all of these can be accurately referred to as Cannabis. High CBD cannabis, high CBG cannabis, high THC cannabis, low THC cannabis, full spectrum cannabis products with a broad range of cannabinoids.
Viruses and viroids are high risk infections to encounter in a hemp crop. They can be introduced to a crop by things like insects, nematodes, pruning shears, etc that are known as vectors. The virus or viroid will require a vector to infect a plant as they cannot break into a cell wall on their own.
A virus particle is made up of a shell of protein or capsid and nucleic acid. The capsid provides protection and allows the virus to infect its host. After infection, a virus hijacks cell mechanisms and redirects activity to produce copies of virus particles rather than regular plant cells.
A viroid does not contain the capsid component, produces a single RNA molecule, and moves through already existing plant pathways. Because of this, viroids are more susceptible to damage and do not transfer from plant to plant as easily.
While both can display visible symptoms, they are not diagnosable by the naked human eye, and can remain asymptomatic.
The amount of light exposure a hemp plant receives over the course of a day determines its growth and use of resources. A hemp plant receiving over 18hrs of light a day will remain in vegetative production, while a plant receiving 14hrs or less of light a day will begin to focus resources towards reproductive growth (flower). Many other plants are also photoperiodic and can be classified as short-day or long-day plants. Cannabis is considered a short day plant as it initiates reproduction with a decrease in light exposure.
Autoflower cultivars have been bred to resist this photoperiodic reaction and initiate reproductive growth at a set time regardless of the amount of light exposure.