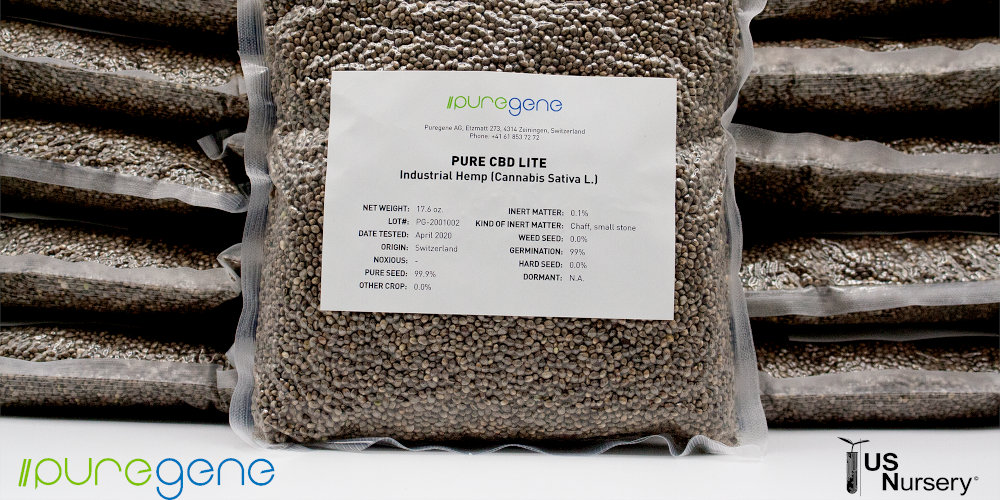 How to Minimize Your Risk by Growing Seed
Are you off to a new start as a grower or already a seasoned cultivator? Well, seeds can be a great way to maximize profits. Despite your experience, a successful season is important and in order to accomplish that it is essential that minimize your risk by making the right decisions.
Growing seeds can be a great way to maximize returns. However, when a crop fails to meet expectations, the issue can usually be traced back to the source of the seed purchase. Trusting your source is paramount when deciding on which seed to grow. Over the years, companies have made false promises on their product, selling uncertified seeds that fail to meet the quality standards set for germination and feminization, costing farmers tens of thousands of dollars. As a grower confidence in your seed is key, and that confidence begins with trust in your source.
At US Nursery, "Truth and Transparency" is the driving force behind what we do. We are changing the way business is handled in the hemp industry and setting the standard for the future. As a grower, you are the most important aspect of the industry, which is why we are focused on building a strong relationship centered around transparency and providing not just an elite product, but a program built for you.
We have been working diligently with our partner, Puregene AG, to bring the elite line of Pure genetic seeds to our growers across the US. Available for this coming season, we have two seed varieties, Pure CBG and Pure CBD Lite. Both varieties have been bred with state-of-the-art molecular genetic techniques and grown in isolation, focusing on greater yields, high cannabinoid content, growth structure, mold and mildew resistance, heat tolerance and much more.
ISTA Orange International Certificate
Each lot has been genetically tested to confirm proper feminization and has been awarded an ISTA Orange International Certificate by the ISTA accredited laboratory, Agroscope, to ensure that you, as a grower, can be confident in your crop. 
The International Seed Testing Association (ISTA), is the governing body by which seed certification is conducted, with specially accredited laboratories. The ISTA has specific guidelines in place, to ensure a quality control standard is met.
The Orange International Certification is subjected to tightly controlled sampling procedures to represent the seed lot in its entirety. It ensures that the seed meets a quality control standard. It is only issued when both sampling and testing from the lot are carried out under the responsibility of an accredited laboratory. Seed lots must follow ISTA specifications in order to receive an Orange International Certificate.
We understand that COVID-19 has created uncertainty, but now is the time, more than ever, to secure quality seeds for a successful season. The situation will get better, so choose to minimize your risk this season by growing seeds from a source you can trust. Ask if your seeds are quality certified, so that you can achieve the revenue you deserve with quality assured seeds. US Nursery and its partner Puregene AG are here to give you the confidence you need for this coming growing season and are available to answer any questions you may have to help you get through these uncertain times. Contact us to discuss your options for our Pure CBD Lite and Pure CBG seed varieties.